Enjoy dazzling performances, beautiful decorations, and a wide variety of musical selections, including ballroom music and anime inspired waltzes. Come and enjoy ballroom dancing and waltzing. All Animazement attendees are invited to attend this jubilant event.
Standard Animazement dress guidelines must be followed, with the following additions:
What better way to end the night at Animazement than by getting down with your fellow otaku! Dance the night away to your favorite anime themes, J-pop, and the best in electro-house and trance. Bring your glow sticks! Dances typically run late, so make sure to be well rested, well-fed, and well-hydrated.
There will be a late-night dance on Friday and Saturday evening in Exhibit Hall C.
Bags must be no larger than a basic fanny pack or small purse, or you will be turned away at the dance entrance.  If need be, you can check your bag before lining up. Each bag is $3.
Standard Animazement dress code rules apply. Bag sizing guidelines will be posted outside of the dance.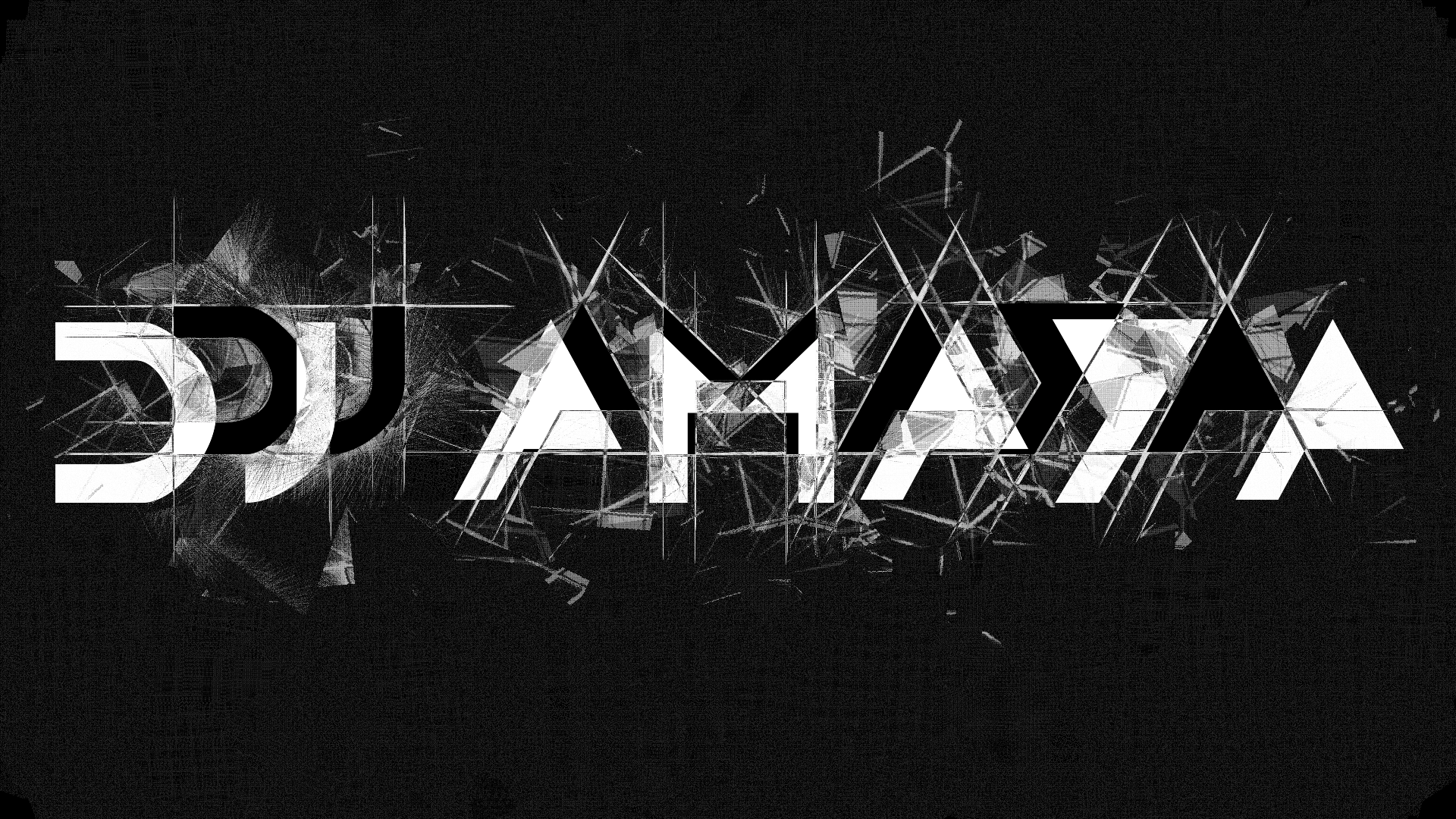 Notorious American J-Pop/K-Pop Remixer, Composer, Skilled Instrumentalist, and Producer, DJ Amaya began making waves when he started introducing audiences to Japanese dance music at anime conventions across the USA, which led to him playing shows in Japan, Singapore, and Sweden as well. Along the way he released 4 full length albums of original music, collaborated with Japanese artists, and has been commissioned to produce tracks and remixes for artists around the globe.
---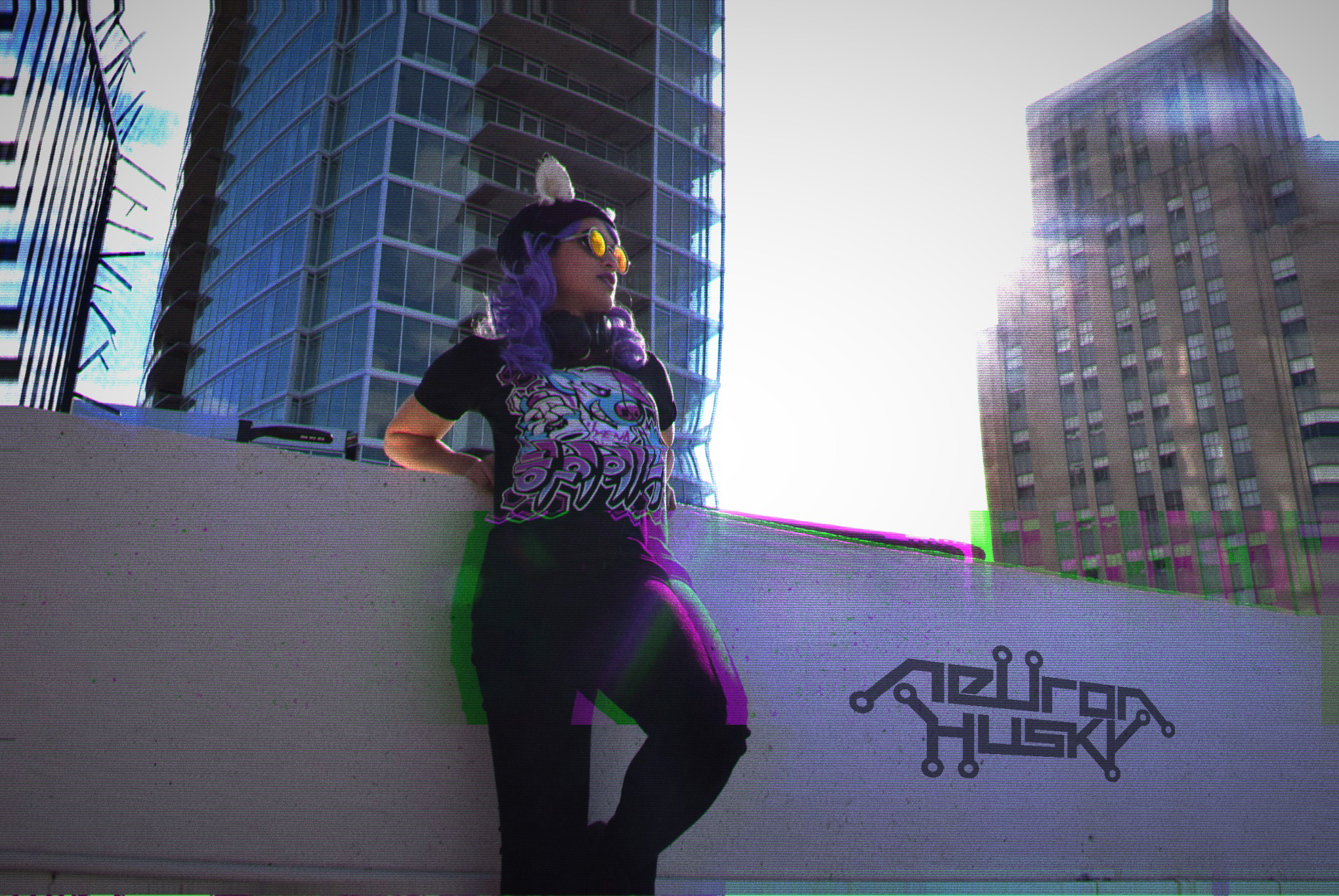 ---
Neuron Husky is the psyberpunk canine alter ego of DJ/producer Aria Arus.  Biochemist by day and sonic alchemist by night - Neuron Husky is always experimenting in the lab, be it filled with speakers or beakers, tirelessly curating and concocting unique genre-breaking blends of funky heavy-hitting basslines, cerebral soundscapes, and trance-inducing grooves that take its listeners to another world.  From music festivals to burns to anime conventions, Neuron Husky rocks the dance floor with her eclectic and fiery arsenal of drum & bass, psytrance, hardstyle, future bass, and electro.  Over the years, Neuron Husky has held several residencies at clubs throughout central North Carolina, has performed in Japan and Thailand, and has played alongside renowned artists such as Jackal & Hyde, Fixx, DJ Irene, DJ Micro, John B, Apashe, Space Jesus, and many others.
Since 2015, Neuron Husky has gained recognition as both an electronic musician and installation artist, as she has been known to design the very stages she performs on.  On her own turf she is backed up by the collaborative Source Code Studios which specializes in constructing immersive psychedelic landscapes around the dancefloor.  Together they generate a mesmerizing, one-of-a-kind, radical audio-visual experience that will be sure to rock your brain-case.
---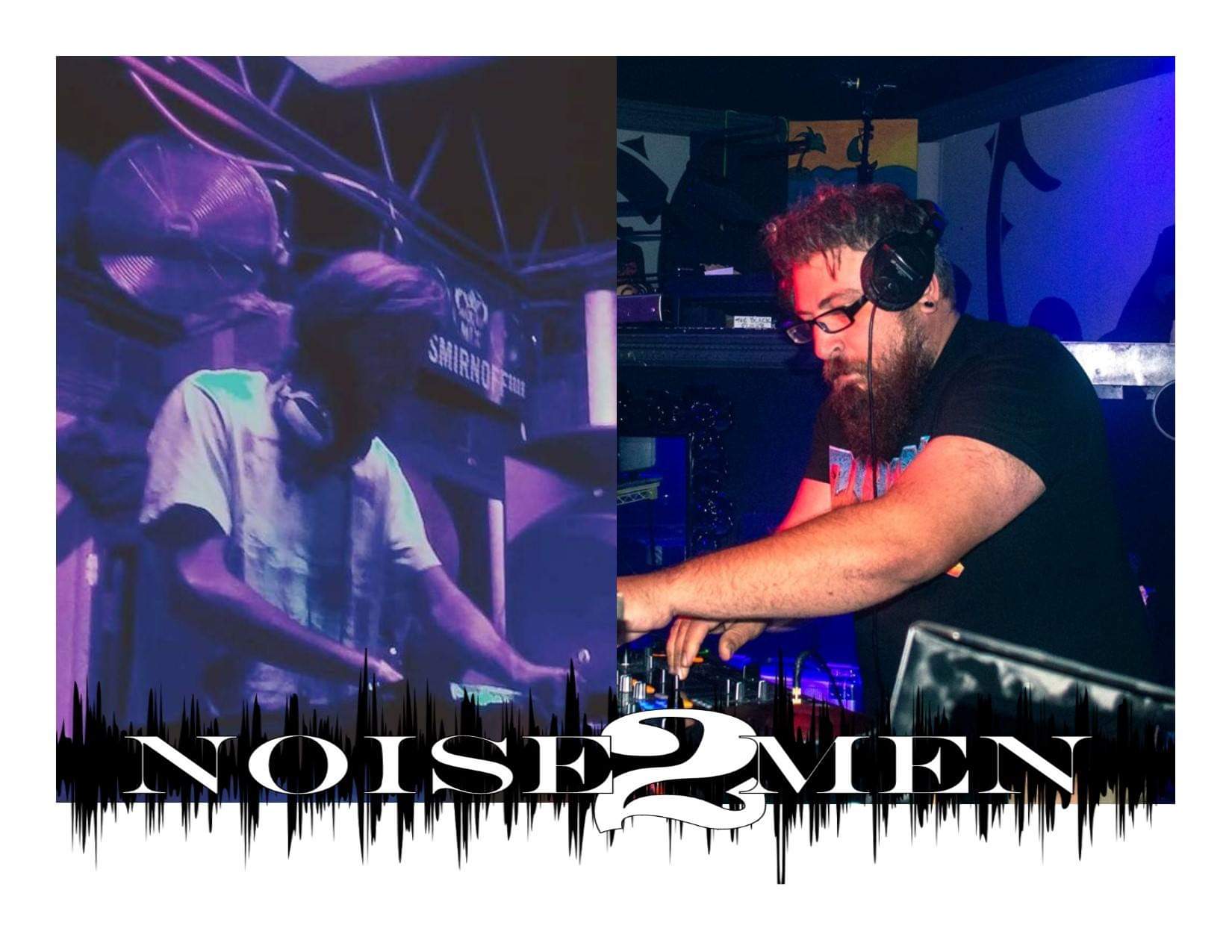 ---
If you have ever been outside at past AZ's on a Saturday, you've seen the crowd these boys bring. Militia and RaveJesus are "Noise2Men" of NoisyBoyz! These AZ regulars have been DJs for going on 9 years each. They have shared stages with acts like Terravita, Calyx & TeeBee, Hulk, Crywolf, and Bare. These nerds have played Neon Music Festival, Glowfoam Tour, MAG Labs, and several other events outside of NC. With backgrounds in gaming and anime, Noise2Men brings a wide variety of genres to cover all "basses." These guys bring the noise every year to AZ and are building up some bouncy, dancey, bass artillery for the weekend raves! You won't want to miss this!