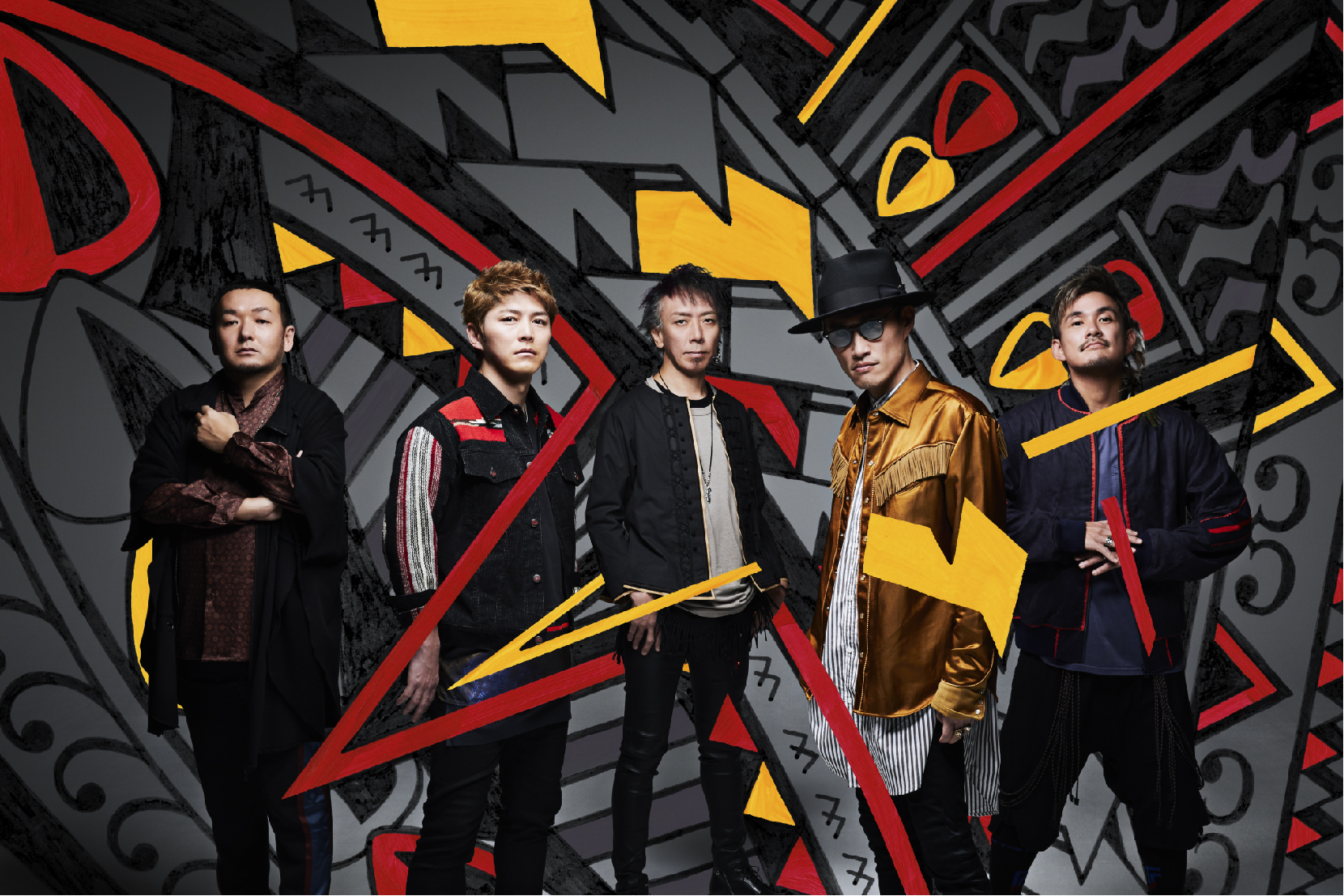 FLOW is a five-piece band that has been critically acclaimed internationally and enjoys a global following for its potent, high energy style that adeptly blends melodic driven punk, rock and pop influences with infectious hip-hop sensibilities. The band is comprised of KOHSHI (Vocals), KEIGO (Vocals), TAKE (Guitar), GOT'S (Bass), and IWASAKI (Drums). FLOW has been making music since forming in 1998 and was joined by second vocalist, KEIGO, and bass player, GOT'S, in 1999 with the current line-up cemented with the addition of IWASAKI (Drums) in 2000.
FLOW has issued 34 singles and 11 albums, released by the Japanese label, Ki/oon Records. FLOW's latest full-length release, Tribalythm, debuted in April. The group's music videos and songs have been streamed more than 100 million times on Vimeo and Spotify and viewed by millions more on YouTube.
To-date, FLOW has contributed 25 songs to 11 popular anime series that include, "GO!!!," and "Re:member," the rollicking themes from Naruto, "DAYS" from Eureka Seven, and "COLORS" from the sci-fi action series Code Geass: Lelouch of the Rebellion. Other notable tracks include a cover of "Cha-La Head-Cha-La" (performed originally by Japanese pop singer Hironobu Kageyama) which was the featured opening theme song for the film, Dragon Ball Z: Battle of Gods, and subsequently used as the theme song for a variety of Dragon Ball video games. Recently, the FLOW single, "Break It Down" was featured in the 2019 release of the video game, Naruto x Boruto Ninja Tribes.
*Seating for the FLOW concerts is limited. Purchasing a badge does not guarantee entry to the concerts if all seats are full.