Formed by Hikari Shirafuji and Kanami Takeda in 2008, Ki&Ki (KiKi) is a true Japanese tsugaru shamisen duo based in Tokyo, Japan. They are known across Japan as top-tier players who have both taken the top spot in nationwide and international shamisen competitions.
Kanami Takeda was born in Inazawa, Aichi. Kanami saw master shamisen player Takafumi Kamiya perform at an art appreciation party when she was 14 years old, which inspired her to start playing tsugaru shamisen.  She graduated from Kunitachi College of Music, and studied tsugaru shamisen under Master Takafumi Kamiya and tsugaru folk songs under Master Toyoaki Fukushi. Kanami has also won General Division A Grade at the Tsugaru Shamisen All Nippon Kanagi Tournament.
---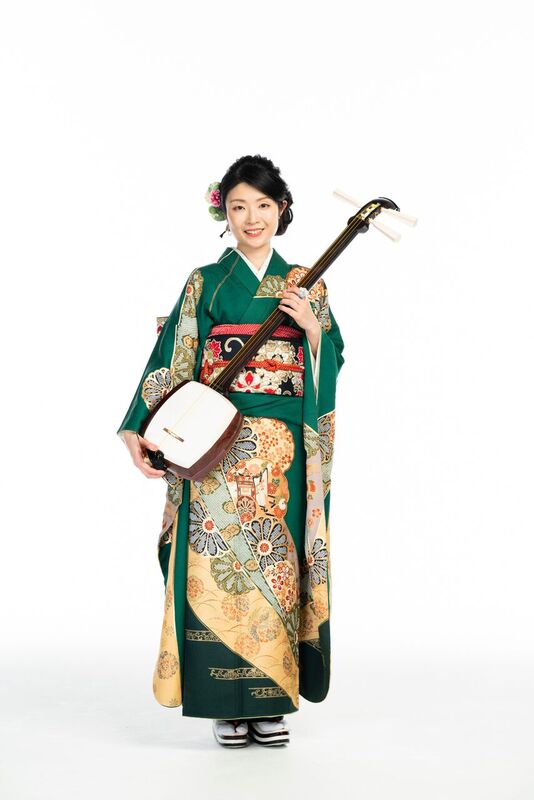 Ayaka Takamori was born in Mito, Ibaraki and has studied tsugaru shamisen with Mitsuyoshi Sasaki since she was very young. She has also studied music and performance under Master Toyoaki Fukushi. When she went to Tokyo to attend college, she began studying under Kyomi Ishikawa.  Ayaka has won seven times at the national tsugaru shamisen competition, and works on performances when she is not studying for college.
---