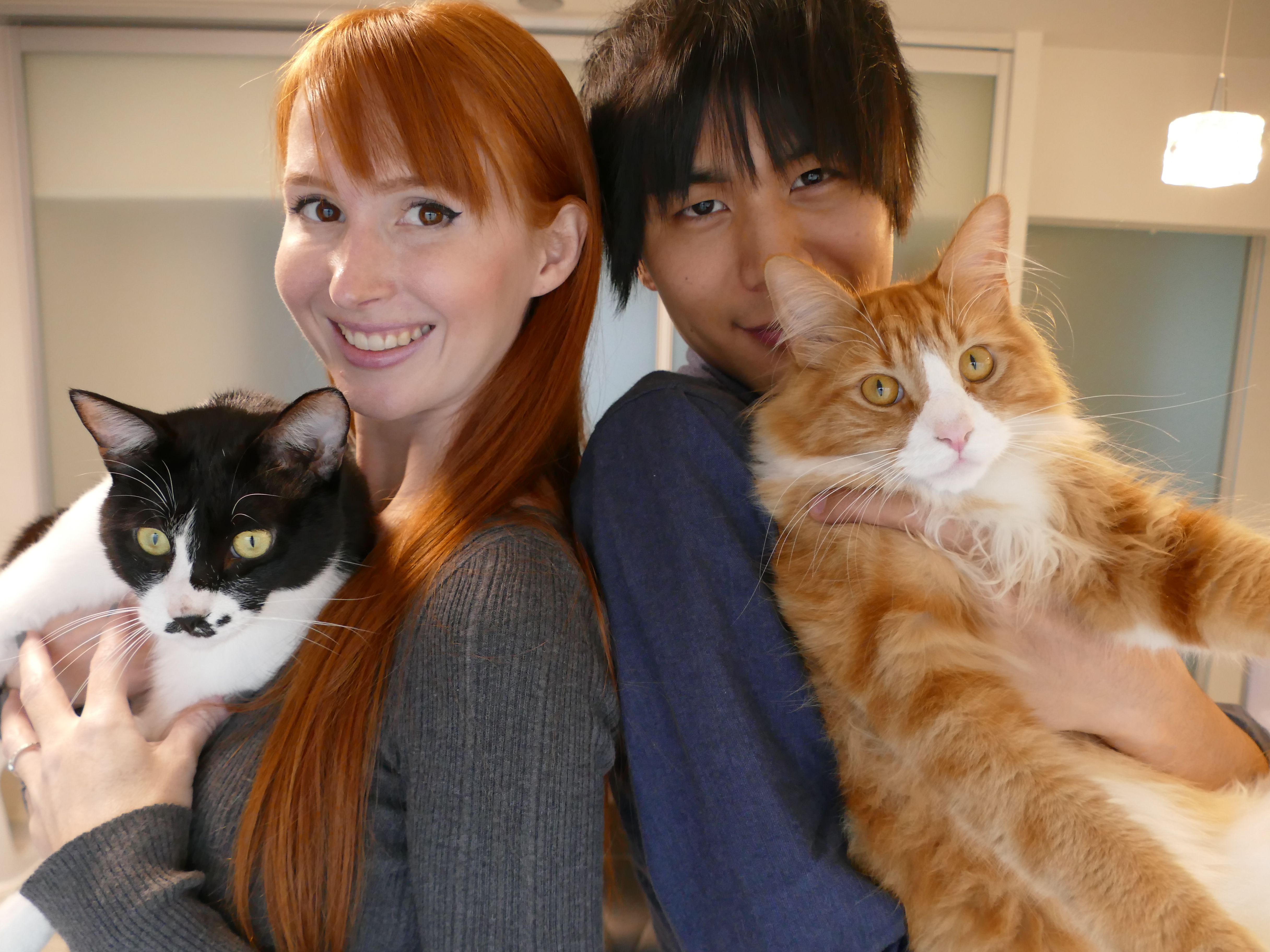 Rachel and Jun are a married couple whose YouTube videos are some of the most popular amongst a long list of J-vloggers. Rachel is American, born in Cincinnati, Ohio, and loves thrift shopping, cats, and hiking. Jun is Japanese, born in Aichi, Japan, and his hobbies are cooking, aquariums, and bonsai.
They originally met in Japan while Rachel was studying abroad and after spending nearly five years in a long distance relationship, they now live in Nagoya. They spend much of their time together making YouTube videos, with topics that range from making mochi, to shrines with cats, to living in Japan as a westerner, to an exploration of craftsmen across Japan. While most of their videos focus on explaining Japan and its ways and cultures to westerners, they try to take both cultures into consideration, making sure to explain western jokes and pop culture references to their Japanese audience, as well.
Check out their YouTube channel here!